Regional Finance Director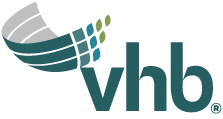 Company: VHB
Location: New York City, NY
Employment Type: Full Time
Date Posted: 05/14/2021
Expire Date: 06/15/2021
Job Categories: Accounting/Auditing, Engineering, Finance/Economics, Financial Services, Government and Policy, Information Technology, Real Estate, Science, Transportation, Executive Management, Research & Development, Environmental, Writing/Authoring, Energy / Utilities
Job Description
Regional Finance Director


Overview


VHB's growing Northeast Region is seeking a Regional Finance Director to be based in its New York City office. The successful candidate will be responsible for the overall financial management of one of VHB's four regional operations and will report directly to the Regional Manager with functional reporting relationships to the CFO. VHB has consistently been rated as one of the top Engineering Firms to work for up and down the East coast, was awarded "Employer of the Year" by WTS in 2018, and has a 100% CEO approval rating on Glassdoor.
About Us
WE ARE VHB—a passionate team of engineers, scientists, planners, and designers tackling exciting challenges in the transportation, real estate, institutional, applied technology, and energy industries—serving a range of public- and private-sector clients. At VHB, we are dedicated to improving mobility, enhancing communities, and balancing development and infrastructure needs with environmental stewardship.
We are creative problem-solvers

We work hard, and we give back

We like our colleagues, and we love Mondays (really)

We are diverse, caring, welcoming, and fun!
VHB has consistently been rated one of the top AEC firms to work for across our 30+ offices on the East Coast. We're growing, and we hope you'll join us!
About the Position
Regional Finance Director | New York City
Responsibilities
Develop and lead the regional finance team

Satisfy regional management team and corporate needs for regional financial analysis and reporting including financial statement analysis, forecasting, backlog and staffing analysis, and analysis of overhead spending

Assist in preparation and presentation of financial data for various office, regional and corporate meetings

Oversee and manage all regional Client invoicing, sub-consultant and vendor invoices and associated functions

Analyze, interpret, and provide recommendations for improving financial performance at all levels (project-business unit-region)

Promote, communicate, and implement company-wide financial initiatives within the region

Lead the region's annual business planning process, coordinating closely with the Regional Manager, Office Managing Directors and Corporate Director of Financial Planning and Analysis

Working knowledge of Revenue Recognition Standards ASC 606 required

Recognize revenue, set reserves and review overhead charges for the month and year-end closing activities and reporting for the region

Improve profitability and key financial indicators through continuous Project Manager (PM) and Finance Support Team training

Collaborate with other Regional Finance Directors and Managers on improving and promoting best financial practices at VHB

Assist PMs in determining an optimal pricing strategy for a variety of contract types as it relates to proposed projects

Work with PMs in developing project price and corresponding budgets utilizing VHB Pricing/Budgeting tools

Help PMs in structuring projects utilizing tools to optimize project tracking, reporting, and invoicing

Assist PMs and regional finance support teams with invoice preparation and accounts receivable collections

Establish and maintain relationships with client staff as it relates to contracts and invoicing

Manage finance support staff which has the responsibility for client invoicing and contract administration for the region

Assist in the preparation/communication of indirect cost rates primarily as they relate to the region's public clients

Work with client audit staff and VHB Corporate Finance in support of client project audits

Work with the region's Operational Leadership Team to develop and implement training for PM's in use of Vision (Project Accounting System) report writer, Business Trak, Time Trak, and other VHB project management tools

Provide Group Leaders financial support for project reviews
Skills and Abilities
Working knowledge of Deltek Vision

Proficient at Excel and other Microsoft applications
Qualifications
BS in Accounting or Finance (Master's degree in Accounting, Finance or MBA a plus)

10+ years of professional finance experience, with at least 5+ years of experience leading a finance team in an architectural, engineering or service firm with experience in invoicing requirements of state and other municipal entities

Strong understanding of project accounting and financial analysis
Please submit applications online.
New employees will be onboarded virtually and begin their employment from home. We are in the process of planning for a safe return to the workplace in alignment with government and CDC guidelines.
VHB is proud to be an Equal Opportunity/Affirmative Action Employer. All qualified applicants will receive consideration for employment without regard to race, color, religion, sex, sexual orientation, gender identity, national origin, disability or veteran status, age or any other federally protected class.
Contact Information
Apply Now | Forward Job to a Friend | More Jobs From This Employer