Take One Step Forward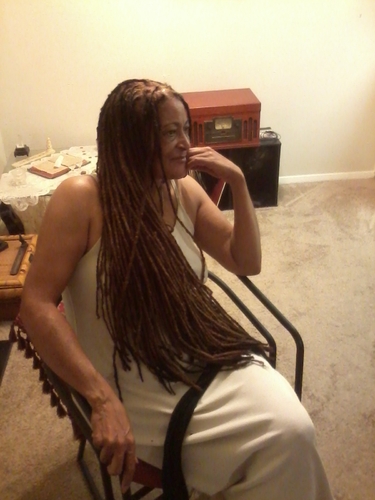 Posted By: Michelle Diane on March 21, 2009

Around the water cooler and across the web, the call to "Buy Black" is again clearly ringing above the day-to-day din of simply being African American. Our chronic yearn for economic autonomy exponentially heightened by the euphoria and apprehension pervading current socio-political circumstances. Folks feel the ground shaking and a renewed seriousness about pulling some of it under their feet.

Once we overcome the Stockholm Syndrome Choir's rendition of "Black folks don't take care of business", and "You know saggins don't support saggins," the issue becomes how. Many of us, including me, have to drive miles to shop brick and mortar black and I know lots of folks that have to take a day trip. Gone are the sweet shop and the cleaners on the corner. The commitment, no matter how crucial, is simply beyond the financial and physical ability of large segments of the African American community.

This is one of those places where we have a tendency to become embroiled in political pontificating and finger pointing. There's this country song that says, "When you're going through hell, keep on going." I think that's sound advice; let's take it. Take one giant step forward. Step out of the mire of a history forced upon us; step out of the chaos of our current time. Take a step forward; breathe deep; that faint, sweet fragrance is possibility wafting on the freshening air.

Ya'll know I have been talking about micro funding for months -100,000 Angels, Rent Parties. I am convinced the climate is right for us to use long held tools to do unprecedented things. What did George Jackson say, "Infiltrate and overtake?" I've said it on several radio shows, in nearly every edition of Not Ur Momma's News and on Almas Sami's bliptv show. The power is not Barack Obama seated in the oval office; the power is in the tangible proof of just how much yes we can. The opportunity is plentiful and the time is right for us to be/create the change we want to see.

Okay, I digress. My point: There exists a simple, inexpensive format through which we can all commit to keeping African American money circulating through African American hands and attain the goal of personal and community economic autonomy simultaneously. A brother named Lee Green birthed a dream named the Black Business Builders Club. His vision provides us a viable cornerstone for financial and therefore socio-political sovereignty.

Now, there are some folks who'll balk that I just caught this vision, but that ain't real ya'll.





I looked at Black Business Builders Club – I want to say a million times, but 50 for sure and I reached out to several members. Email after email I asked how the vision and purpose of Black Business Builders Club complemented and was complemented by the visions and purposes of Not Ur Momma's News' readers. I was seeking more than a business builder; I was looking for a bridge builder, a community builder. Reply after reply, including from Lee, I was admonished to go read the prolific documentation; one member even told me I was just the kind of person they didn't want. Said I had no vision and deleted me from their connections, because I needed a win/win understanding. Perhaps I'm a bit…ah aggressive, but you deserve excellence and it's my intention to bring you nothing less. I held out for nearly 6 months.

Then a few days ago, Herbert Harris rang my phone and I'm so excited to tell you the Black Business Builders Club vision finally caught me. Like many in cyberspace, he is a retired professional, accomplished author and savvy businessman; unlike most, he is earnestly invested in the long-term success of every member of this team and the African American community. I don't want to pen his bio, but I want you to know he possesses a wealth of wisdom even a complete novice can easily learn to build on. Herbert has not only created a simple cookie-cutter training formula for us to follow, but he is personally available to encourage and mentor whenever needed. Black Business Builders Club offers a wealth of business and educational tools, including an extensive PDF library and all sorts of kool applications, like file sharing and video postcards. Herbert offers the expertise and individual coaching to help you make it work for you.

I'm thrilled to announce our membership in the Black Business Builders Club and confident in saying becoming a Black Business Builders Club member is your/our most effective next step toward the definitive, irreversible change we are still striving to see.

Around the water cooler and across the web, the call, at last, has found a resounding, yet simple answer. We can Buy Black and revitalize our communities while we build personal wealth. Take that one step forward; Join the Black Business Builders Club now.
If you enjoyed this article, Join HBCU CONNECT today for similar content and opportunities via email!