Recruiter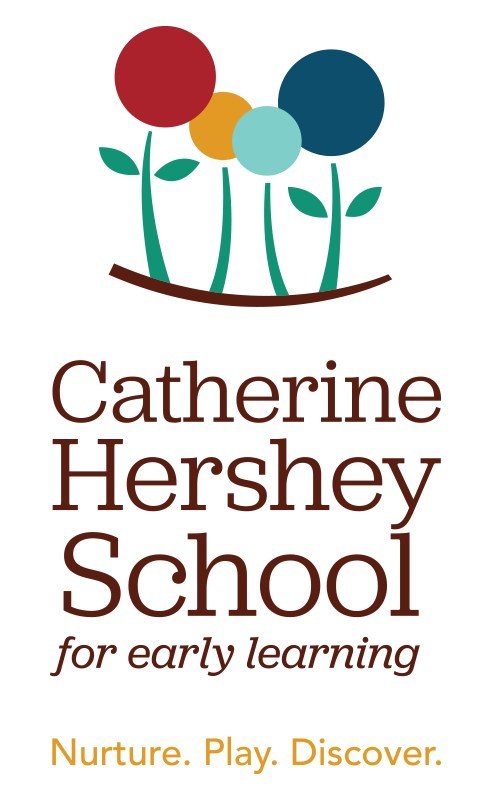 Company: Catherine Hershey School for Early Learning
Location: Hershey, PA
Employment Type: Full Time
Date Posted: 12/03/2021
Expire Date: 02/03/2022
Job Categories: Human Resources
Job Description
Recruiter
Catherine Hershey Schools for Early Learning (CHS) is in search of a Recruiter to play a key role in the launch of Catherine Hershey Schools Central Office and six Early Learning Centers in PA. This is a highly accountable and visible role which will have a significant impact on the success of the Centers.

The Recruiter will be responsible for hiring the CHS Central Office leadership and professional roles, as well as the school-level positions with a significant focus on teaching roles. The Recruiter will be responsible to develop resourceful and cutting-edge sourcing strategies, as well as implementation of the strategies. The Recruiter will also develop and effectively manage a highly selective selection process. Ultimately the Recruiter will need to deliver on meeting the hiring goals with a highly talented, mission-focused, committed, and diverse workforce, despite the current workforce challenges of today. Since this is a start-up role, the ability to efficiently build a highly effective, legally compliant, recruiting infra-structure is an essential component of the job. This is an in-person position and it is anticipated some travel will be required.

Responsibilities include:

• Effectively gathers information to efficiently develop and implement sourcing strategies in collaboration with CHS marketing & established ad agencies.

• Develops a calendar of recruitment events, attend and/or create & manage the events.

• Develops, implements, and maintains a talent pipeline strategy, including establishing relationships with higher education institutions.

• Ensures diversity initiatives are thoroughly integrated in sourcing efforts.

• Tracks sourcing outcomes and adapts as needed.

• Develops and implements an efficient, highly selective and legally compliant selection process.

• Develops recruiting tools & resources including recruiting processes, candidate profiles, writing job postings, developing interviewing guides, and more.

• Develops appropriate selection processes for specific roles in collaboration with hiring management.

• Manages the selection process including conducting phone screens & participating in interviews.

• Provides consultative guidance to hiring leaders.

• Oversees the background checking and medical checking process for finalists.

• Effectively transitions candidates cleared for hire to the onboarding phase.

• Collects data and provides reports for leadership.

• Maintains close communication with school leaders to proactively identify future hiring needs.

• Ensures a continuous improvement approach to the work.

• Special projects as needed. (Ex – development of internships, feeder programs, etc.) Qualifications & Requirements
• Bachelor's degree in a relevant field.

• At least 5 years of demonstrated success in high stakes and high volume staff recruiting.

• Experience in an early childhood education or similar setting preferred.

• Experience in a start-up setting a plus.

• Demonstrated ability to effectively develop relationships, processes, tools, and strategies.

• Exceptional interpersonal skills including the ability to market, collaborate, and negotiate.

• Exceptional communication skills including verbal, written and platform.

• Exceptional organizational skills including the ability to meet goals and multi-task in a dynamic and undefined environment.

• Strong analytical skills including the ability to develop reports and analyze outcomes.

• A can-go approach and a high degree of grit.

• Proficient with technology including Microsoft applications, Internet & Social Media.

• Fluency in Spanish a plus.

• Candidates must demonstrate a high degree of integrity as all staff are considered role models for the children and families.

Contact Information

Website: https://mhs.taleo.net/careersection... Company Description:

For more than 110 years, Milton Hershey School (MHS) has helped children realize their full potential by offering a top-notch private, cost-free education to students in pre-Kindergarten through 12th grade from income-eligible families. To expand and enhance the impact of Milton and Catherine Hershey's vision, the Boards and management of Milton Hershey School and the Hershey Trust Company are launching the Catherine Hershey Schools for Early Learning (CHS), a cost-free, non-residential early childhood education program. ••• CHS plans to open six early childhood education Centers by 2027. The Centers are designed for children from birth to age 5 from economically disadvantaged and at-risk backgrounds with the goal of encouraging the development of a child's educational, cognitive, social, emotional, and physical well-being. The CHS Initiative will provide a focus on core early learning programs through a rigorous and relevant curriculum that is aligned with a mission to nurture and educate enrolled children. Children also will receive supports such as nutritious meals and provisions of supplies, among other early learning enhancements. Finally, CHS will offer integrated support services for families of children enrolled in the centers. These programs are designed to equip students with the skills and abilities to learn and succeed in early care programs and in their studies beyond CHS. ••• CHS Hershey will be CHS's first center and is expected to open in 2023. The two-story, 50,827-square-foot building, located at the southwest corner of Governor Road and Homestead Road, will include a Family Resource Center, an innovation lab, an experiential learning garden and a staff training center. The center will accommodate 150 students from birth to age 5 and is expected to employ up to 80 employees and volunteers. ••• CHS is an equal opportunity employer and welcomes diversity.
Apply Now | Forward Job to a Friend | More Jobs From This Employer