Surgical Technologist - Main Operating Room OR - Ivy Mountain (sign on bonus may be available)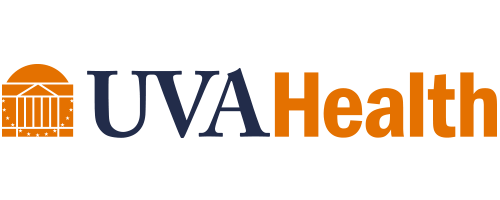 Company: UVA Medical Center
Location: Charlottesville, VA
Employment Type: Full Time
Date Posted: 01/19/2023
Expire Date: 08/02/2023
Job Categories: Biotechnology and Pharmaceutical, Education, Healthcare, Practitioner and Technician, Human Resources, Information Technology, Collegiate Faculty, Staff, Administration, Research & Development, Medical
Job Description
Surgical Technologist - Main Operating Room OR - Ivy Mountain (sign on bonus may be available)
$10,000 sign on bonus may be available to qualified Certified Surgical Technologist with 2 year work commitment, in accordance with UVA policy.

Job Profile Summary
Primary responsibilities include but are not limited to maintaining the sterile field anticipating the needs of the surgical team and being constantly vigilant to adherence of aseptic technique by all team members under the supervision of a Registered Nurse.
Demonstrates basic surgical case preparation by organizing and prioritizing patient care preparation in collaboration with the interdisciplinary team under the direction of the circulating nurse.
Differentiates between sterile and unsterile items processed by various sterilization methods.
Demonstrates principles of aseptic technique and sterile conscience. Demonstrates working knowledge of surgical procedures.
Demonstrates awareness of environmental safety practices for patient   self and team at all times.
Supports operating room procedures.
Interfaces effectively with peers and customers and assumes responsibility for professional development of self and others per departmental policy.
Demonstrates leadership in the delivery of technical patient care.

In addition to the above job responsibilities, other duties may be assigned.
Position Compensation Range: $21.95 - $34.02 Hourly

MINIMUM REQUIREMENTS

Education: High School graduate or Equivalent and must have graduated from an accredited Surgical Technologist Training Program.

Experience: No experience required but preferred.

Licensure: American Heart Association (AHA) Health Care Provider BLS certification required. Current registration with the Virginia Board of Medicine required at time of hire. Proof of registration will be required as part of the onboarding process; registration must remain active throughout duration of employment.

PHYSICAL DEMANDS

Job requires standing for prolonged periods; Repetitive motion: passing instruments, lifting heavy instrument sets.  Proficient communicative, auditory and visual skills; Attention to detail and ability to write legibly; Ability to lift/push/pull > 100lbs.   May be exposed to cold, radiation, blood/body fluids and infectious disease.


COVID Vaccination Requirement and Guidelines

Please visit the UVA COVID-19 Job Requirements and Guidelines webpage prior to applying for current information regarding vaccination requirements and guidelines for employment at UVA.

The University of Virginia, including the UVA Health System which represents the UVA Medical Center, Schools of Medicine and Nursing, UVA Physician's Group and the Claude Moore Health Sciences Library, are fundamentally committed to the diversity of our faculty and staff.  We believe diversity is excellence expressing itself through every person's perspectives and lived experiences.  We are equal opportunity and affirmative action employers. All qualified applicants will receive consideration for employment without regard to age, color, disability, gender identity or expression, marital status, national or ethnic origin, political affiliation, race, religion, sex (including pregnancy), sexual orientation, veteran status, and family medical or genetic information.

Contact Information

Company Name: UVA Medical Center Website: https://uva.wd1.myworkdayjobs.com/U... Company Description:
Please visit our employer showcase!
Apply Now | Forward Job to a Friend | More Jobs From This Employer